30 November 2023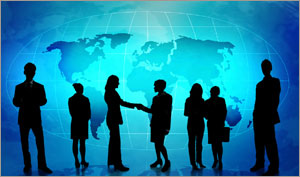 Subject only to the exception at the foot of this page (*), if you choose to provide DRS Design with any information that personally identifies you it will be used solely for the purpose for which you provided it.
Your email address will not be used by DRS Design for the purpose of sending unsolicited commercial emails (spam), nor will your contact details be knowingly disclosed to third parties without your consent (subject to the exception at the foot of this page). If you provide a phone number or postal address to DRS Design these details will not be used for marketing purposes or sold to any third party.
In some cases your information must be passed on to a third party in order to carry out your instructions, for example where you instruct DRS Design to act as your agent in registering a domain name on your behalf. Your express permission will be obtained before carrying out any instruction from you that would require disclosure of your contact details to any third party (subject to the exception at the foot of this page).
If you become a client of DRS Design then it may be necessary to contact you periodically in order to remind you of renewal or expiry dates related to services you have purchased. If you have commissioned DRS Design to arrange for web hosting or domain name registration then you will be contacted by DRS Design as the renewal dates approach in order to ensure that your website or related services do not accidentally lapse as a result of a non-renewal. You are free to choose not to renew these services, in which case they will cease upon expiry date.
DRS Design complies with tax regulations. For the purpose of record keeping if you become a client of DRS Design then your name and address will appear on any invoices raised by DRS Design. HMRC could decide to conduct an audit of DRS Design accounts at any time, and if assessments were raised following any such audit then it may be necessary for DRS Design to provide evidence of transactions going back to the launch of the business in order to challenge any possible back-dated assessments. For this reason copies of all invoices raised by DRS Design are permanently kept by DRS Design.
If you make an enquiry of DRS Design but this does not result in you becoming a client of DRS Design then your contact details and the nature of your enquiry will be kept on file for six months and then deleted.
If you instruct DRS Design to insert your contact details into your web design, or otherwise publish those details online, then you must understand that you are effectively putting that information into the public domain by publishing it on the Internet. Having once published information on a website it will be impossible to remove it from the public domain. You may close down a website at some future date but there is no way of knowing how many copies may have been made or who made them, for example search engines or visitors to the site.
If you contact DRS Design by email, or by using the contact page on this website (which sends your message via email), then you should be aware that email is not a secure medium. Emails travel across the Internet in plain text, and could potentially be read by anyone with the required technical knowledge who has access to any of the hops through which they pass. DRS Design cannot be responsible for the privacy of information you choose to send by email as it passes through the Internet.
This site does not use cookies to collect information from you.
DRS Design will take all reasonable steps to prevent third parties from gaining unauthorised access to any information you choose to provide if you contact DRS Design. All computerised records related to DRS Design, including customer contact details and electronic copies of invoices, are stored locally in encrypted virtual hard drives. Off-site backups are also kept, but these are also encrypted, and are all stored off-line and not in any cloud based storage.
Printed paper copies of invoices are kept under lock and key.
DRS Design will disclose information to an appropriate authority where DRS Design has reasonable grounds for believing that such disclosure is legally required, for example due to a court order or statutory requirements.
---